With the hustle and bustle of a busy shop floor, the last thing you need is a printer malfunction to throw your day off. If you aren't protecting your Intermec printer, dust, debris, or even extreme temperatures could put your printer out of order. To keep your equipment in great shape, you need to invest in an Intermec label printer cabinet. Keep reading to learn more about how our printer cabinets can extend the life of your printer, and browse our selection of enclosures to make a purchase.
Compatible Intermec Printers
The designers at DustShield have come up with just three basic printer enclosures that can protect a wide variety of printers. Our basic Intermec label printer cabinets are compatible with several models: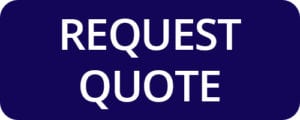 If your Intermec printer model isn't listed here, we can still make an enclosure that fits. Contact our team, and tell us the measurements of your label printer:
First, measure the printer's height, width, and depth.
Next, measure the label printer's height to the label outlet.
After that, measure the width of the label outlet.
Then, measure the distance between the left side of the label printer to the left side of label outlet.
Finally, measure the distance from the left side of the label printer to the top-left side of the hinged door.
Customize Your Intermec Label Printer Cabinet
Each label printer model is different, just like each facility. So it only makes sense that there isn't a one-size-fits-all approach to making the perfect cabinet. We love collaborating with our customers to design an enclosure that suits their needs. After all, you shouldn't have to place your printer in an inconvenient spot just to make sure it is protected.
We can add several components to your enclosure:
A protection upgrade
A security upgrade
Heating upgrade
A digital temperature display
A power upgrade
About Our Enclosures
We don't cut corners at DustShield. All of our label printer enclosures have a NEMA type 12 rating, so you can rest assured that they will protect your printers well. We've included a fan/filter system with each printer cabinet, so your printer won't come into contact with 98 percent of airborne contaminants. Our enclosures include an easy lift gull-wing door and label flap, so you won't have to bend over backward just to grab your print job. We construct our Intermec label enclosure out of 3/8″-thick industrial plastic, making it resistant to impact, heat, and corrosion.