Description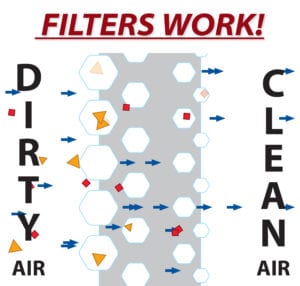 Create a mini clean room solution for your rack mount servers, networking, mobile telephony, data transmission, instrumentation or other sensitive electronic systems. Configurable to 9 RU with a usable rack depth of 20″ this DustShield is versatile and durable and is sure to exceed your expectations. Enclosure can be upgraded with ingress protection (Part# DS500) for applications requiring additional safeguards against liquid penetration.
Let us know if you have special insect or pest control needs in your facility as DustShield can upgrade your rack enclosure to be safeguarded against your unique environmental threat.
DustShield™ Network – Switch – Rack Enclosures house EIA Standard rails (with 10/32 tapped holes) in quality ABS construction with superior air filtration. Built-to-order enclosures are configured to your specs with optional cooling, power distribution, cable management, security, and mobility.
Standard Features
Color: Black
Material: 3/8″ ABS Plastic, Acrylic and Steel Rack Rails
Enclosure Dimensions: 29"w x 20"d x 20.5"h
Rack Height: 9RU
Internal Rack Width: 19″
Usable Rack Depth: 20″ (Slide Adjustable)
Tested to 200lbs
Thread Type: 10/32 Cage Nut
Perfect for Industrial Applications
Designed to House Switches, Routers, Fiber, Voice, Security Equipment
Tamper Proof Locking Doors
Full Wi-Fi and RF Compatibility
Made in the USA
5 Year Warranty – View Warranty Policy
DustShield™ Filtration – Effective in removing up to 98% of all airborne contaminants and 6x more effective than permanent, washable electrostatic filters. Filter replacement is the key to protecting your mission critical hardware. Effective protection from particulate down to 0.1 micron. Separate optional filters are available for especially oily air, exhaust vapor and fumes. Filter Replacement: 1-2 months specific to each environment.

NEMA 12 Protection – Enclosures with protection against dirt, dust, splashes by non-corrosive liquids and salt spray. All DustShield Computer & Printer enclosures are built to NEMA-12 standards. NEMA-4 enclosures are available upon request.
Options
12 Pack of Replacement Filters (1 Year Supply): #DS512
Air Intake Guard and Grommet (Increases Life of Filters and Clean Room Performance): #DS500B
6ft 6 Outlet Surge Protector: #9700101
Shelf Mounting Kit: #DS905
ABS Plastic vs Steel
DustShield Enclosures are constructed of 3/8″ thick ABS Plastic for maximum structural stability.

Need Assistance? Call 1-800-587-9557 or email us.