Protect your printers from abrasive particles and atomized oil and solvents in the air by enclosing it in a DustShield enclosure. We carry a wide variety of sizes to accommodate any size of printer and each of our printer enclosures are custom made to fit your specific make and model of printer. DustShield printer enclosures keep your printer clean and safe even in extreme industrial environments. Each enclosure is made of ABS plastic making it resistant to impact, heat and corrosion and every printer enclosure comes with our fan/filter system that filters out 98% of air-born contaminates while circulating clean air throughout the enclosure. Enclosure can be upgraded with ingress protection (Part# DS 500) for applications requiring additional safeguards against liquid penetration. Compatible with all major brands including Hewlett Packard (HP).
Our five size groups of printer enclosures are customized for your specific make and model of printer.
Because each enclosure is made to order, you will need to supply the make and model number of your printer to us at the time of order.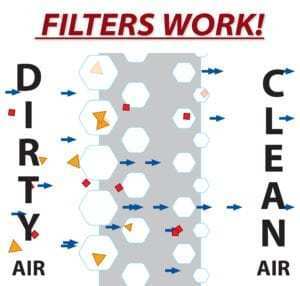 DustShield™ Filtration – Effective in removing up to 98% of all airborne contaminants and 6x more effective than permanent, washable electrostatic filters. Filter replacement is the key to protecting your mission critical hardware. Effective protection from particulate down to 0.1 micron. Separate optional filters are available for especially oily air, exhaust vapor and fumes. Filter Replacement: 1-2 months specific to each environment.
NEMA 12 Protection – Enclosures with protection against dirt, dust, splashes by non-corrosive liquids and salt spray. All DustShield Computer & Printer enclosures are built to NEMA-12 standards.
ABS Plastic vs Steel
DustShield Enclosures are constructed of 3/8″ thick ABS Plastic for maximum structural stability.
Need Assistance? Call 1-800-587-9557 or email us.