Dust, humidity, and extreme temperatures can create the perfect storm for destroying your electronics. Keep the grime and dirt away from your Zebra label printer with an enclosure. The initial investment will save you money, time, and stress in the long term. Take a look at our Zebra label printer enclosure, and customize one to create the best solution for your shop floor, warehouse, or office.
Compatible Zebra Printers
At DustShield, our enclosure designers have simplified three basic enclosure designs that fit nearly any type of label printer, including Zebra label printers.
Our Zebra label printer enclosure is compatible with many printer models: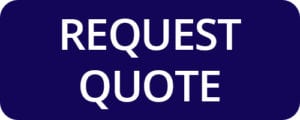 Is your Zebra model number missing from the list? Measure your label printer, and contact our team to find the right enclosure.
To get an idea of how much your enclosure will cost, add the width, depth, and height of your printer together:
Label printers with a width" + depth" + height" less than or equal to 41″start at $540.
Label printers with a width" + depth" + height" less than or equal to 40″start at $425.
Label printers with a width" + depth" + height" less than or equal to 29″start at $310.
Customize Your Zebra Label Printer Enclosure
We believe that you shouldn't have to pay for unnecessary features on your Zebra label printer enclosure. What is a crucial component in one facility might not be in another. We equip our basic printer enclosures with only the common essentials. However, we love to collaborate with our customers to create the best enclosure for their facility.
Browse our customizable features, and consider adding any of the following to your cabinet:
A protection upgrade
A security upgrade
Heating upgrade
Digital temperature display
Power upgrade
Sound-deadening foam
About Our Enclosures
With our enclosures, we aim to extend the lifespans of your label printers. We've included a fan/filter system on each of our printer cabinets to allow a purified air flow, keeping out 98 percent of airborne contaminants. As with all of our printer enclosures, we construct our Zebra label enclosure out of 3/8″-thick industrial plastic, which makes it resistant to impact, heat, and corrosion. These enclosures are approved by the Food and Drug Administration (FDA) for food production environments and have a NEMA type 12 certification.